Without design tools, everyone would have to rely on graphic designers and paying high out-of-pocket rates whenever they want simple tasks done. Granted, there is nothing wrong with paying for graphic design and original work, but sometimes it simply isn't necessary — especially if it's just for a quick image resize, cropping or coming up with blog post titles or social media previews.
With all of that said, there are plenty of options to choose from when it comes to graphic design and creativity… many of which are free.
We asked the question, and let experts from around the world answer. What's your favorite online design tool, and why? — here's what they had to say.
19 Experts Answer "What is Your Favorite Online Design Tool?"
Canva has made life a whole lot easier when thinking about promoting your latest blog posts on social media and needing to create custom images and thumbnails for each. Since Canva is a free tool and already has the proper image sizes and draft templates in place for Twitter, Facebook, Pinterest and many other social networks and sites, this just a no-brainer on my favorite design tool out there.
Tim Bourquin – Afteroffers.com
——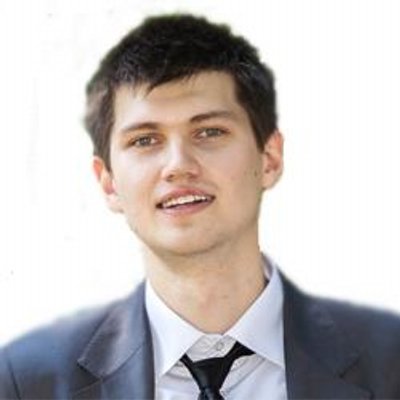 Canva. This tools is free and is a very powerful design tool. For bloggers like me it is probably one of the best online tools because it allows me to design social media elements easily. From the hundreds of free design elements and fonts you can find what you need and add customized text, background and try different layouts.
There are many premium elements which you can buy just for $1. I think it is quite cheap. It also has iOS app so when I'm not in my office and I need to create quick attractive graphic, I still can use Canva.
For those who create infographics, Canva will be very useful too because it is one of the best free online tool for creating infographics.
Evgeniy Garkaviy – Morak.com
——
I love InvisionApp! When you're doing larger design projects with a remote team, emails can get cluttered, hipchat's and slack messages can be missed, and Asana is great – but the comments can get so far removed from the actual design. InvisionApp clears that up by having the comments right there on the element that you're working on so everyone can see it, comment on it, and actually get to a consensus.
William Harris – Elumynt.com
——
I used to be the biggest fan of Paint Shop Pro, until I become a Mac user around 7-8 years ago. After that I just kind of stopped using graphic editing software, as WordPress and its themes usually had everything I already need built right in. That is, until I came across Pixlr, which is just as good as Paint Shop Pro or even Photoshop, and best of all it's built and run right within your existing browser. Try it out, you will love it!
Zac Johnson of Blogging.org
——
I use Canva for almost all my graphics because I work from templates I have created an can create attractive visuals on every platform, and fast. I use this for social media images, blog post graphics, pdfs for optins and also downloads for my recent SEO course.
But one area most people neglect to use canva is with infographic creation. When I write a big post, I often accompany it with an infographic (big or small) and this does really well on Pinterest. Take this post on SEO content, I made a summary infographic quickly in Canva, and it now has over 1.3 thousand shares. Way beyond what most blogs of my size get on social media. And with Canva it only took me a few hours!
Ashley Faulkes – Madlemmings.com
——
I recently learned about Tailor Brands and I'm pretty impressed. This is an online logo design tool, and while it isn't 100% custom it's a great way to get the logos you need for any new brand, blog, product, or service.
Arman Assadi – Armanassadi.com
——
The only online design cools that cross my desk are mind-mapping tools (if I have to do any design work, it's in photoshop. I'm an expert copy, paster and cropperer). These are extremely handy for just doing a brain dump.
One well-designed one is called Coggle.
Harris Schachter – Optimizepri.me
——
I am a big fan of Canva primarily as it allows those with an eye for design but maybe not the requisite skills to create. At my agency, Bowler Hat we have several people who work on a variety of social accounts. We also have designers and at times design can hold thing up. Where we are responding on a social account to something in the news and we need a fast response visual tools like Canva allow the content guys to create images without having to push something into the design queue. So, I am a fan of anything that empowers marketers whether that is creating banner ads for PPC or
Marcus Miller – Bowlerhat.co.uk
——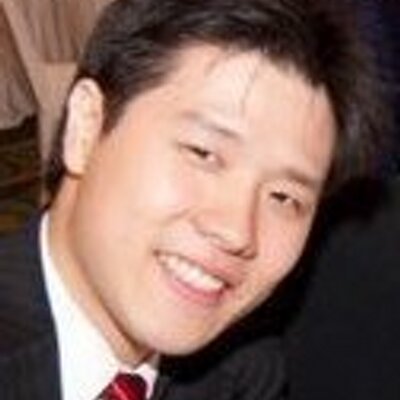 I only use canva.com for designing featured images for my blog posts, and it is more than awesome as it offers a lot in its free plan. The reason I love it is the ease of use, option for uploading graphics to incorporate into the design we are making, and above all it is FREE.Moreover, for more professional designs, we can go for its PRO version as well.
Moreover, for more professional designs, we can go for its PRO version as well.
Sean Si – SEO-hacker.com
——
My favorite free online design tool is probably Canva.
It's extremely easy to use, even for a complete beginner with no design experience and you can create a wide variety of visual content, including images for blogs and social media, infographics, presentations, posters and much more. They also have a pretty good collection of free images, icons and vectors that you can use.
Lilach Bullock – Lilachbullock.com
——
For infographs, I use https://infogr.am/ because it's super easy.
Other more complex form of design and I turn to my designers in the team. I'm hopeless when it comes to creating design.
Atish Ranjan – Techtricksworld.com
——
As an author of many books, I'm always in need of great designs for my covers and artwork. In most cases, I will usually hire someone through Fiverr to get something completely custom and original made. This would be my recommended tool of choice, but it can get costly or simply take too much time in some cases. I can also recommend Canva as well, as this allows me to create original designs and artwork to help promote my books as well. Both are great resources for designers, creators, and marketers of all sizes.
Montgomery Peterson – OriginalColoringPages.com
—–
My favorite free online design tool is PicMonkey.com. It is an easy-to-use tool that lets me do simple edits, such as cropping and resizing, but also lets me manipulate text and borders..and even give my images texture (I rarely use textures). For mini-poster illustrations, I can do a professional-quality image, such as the one at http://thgmwriters.com/writing/ghost-writers/#ig1, in minutes. If you notice on that page, you can import your own logo, face or any other image onto the image. Pretty cool. The only thing I have ever wanted to do in PicMonkey that it won't let me do is create outline text, black center with a white outline, for example, as in so many memes.
David Leonhardt – Thgmwriters.com
——
Loupe is a great tool for anyone that focuses their time and effort on round up posts, expert guides, resources or anything that you might want to combine a bunch of images together without needing to do so in software like Photoshop. It's easy to use and all you need to do is a create a free account, then upload all of the images for Loupe to combine into one image (which can range in shape or size). Be sure to check this tool out if you've ever wanted to get creative with your images or blog post headers.
Kristel Staci of Kirstelstaci.com
—–
I love Canva because it's easy. I am not passionate about design so I need an easy to use tool to create graphics for some of my guest posts.I find Canva intuitive, simple and a pleasant experience for any online marketer.
I find Canva intuitive, simple and a pleasant experience for any online marketer.
Ryan Biddulph of Blogging from Paradise
——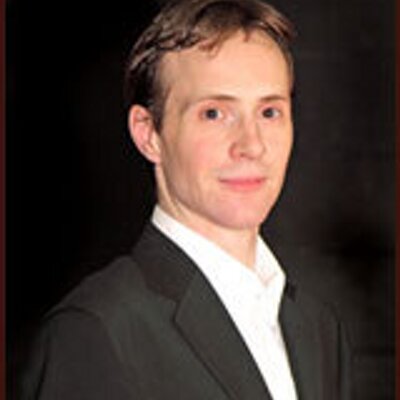 Probably the best online web design tool would be WordPress. The reason you should love it is that there are many custom themes to allow to you achieve whatever look you are going for. These themes can be swapped out if you want to change things up without losing all your information. If you need help with development most designers are familiar with it so you aren't tied to one developer. The plugins within WordPress allow you not only to achieve the design you are looking for but to build whatever functionality you want too. If you can imagine it, there is probably a plugin for it.
Now the reason I love WordPress so much is that it is very easy to optimize for the search engines, which in my line of work is very important.
Allan Pollett – Allanpollett.com
—–
Evernote Skitch is a great tool because it syncs right up to my Evernote account and stores all of the screenshots or captures I might need for future reference. This is a great free application that any online marketer or branding expert will find useful. I love it so much, I'm surprised they haven't started charging for it yet!
John Rampton – Due.com
——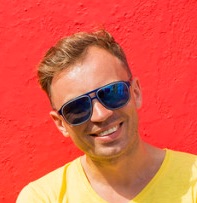 Skitch is a design application I use almost daily. I don't really need many custom graphics created, but I do take a lot of screenshots to display as examples or show how to do something. This can easily be done with Skitch, as you just need to load up the app, click the "click screen button", then you can crop or take any angle you like. There are plenty of built-in features as well, such as highlighting, adding text and uploading images for others to see.
Brandon Johnston – BlogReign.com
——
A personal favorite design tool of mine is PicMonkey.com. I always use it for creating beautiful images for my blogs. I'm not a design expert, but this tool is particularly easy to use. I upload a flat image, then I add special texts. Then crop, resize and finally save the compelling media created to add it as featured in my next blog post.
Erik Emanuelli of NoPassiveIncome.com
Using the Best Design Tools to Look Great Online
No matter what you might be creating with your favorite online design tools, it's always important to look your best. In addition to using free tools and resources online, always be sure to incorporate high-quality and original visual content in your outreach, marketing and branding as well.
This is something we continually help websites and brands around the world with on a daily basis. Whether it be infographics, video animation or even custom social profile images, we are always here to help.