Content creation is one of the most important and effective methods for driving traffic and leads to a business or website. Without the proper focus and message in place, your content will quickly be overlooked and your audience may never return again.
So how can site owners and brands create the best content possible for their audience? We have the answers!
After the massive success and value offered through our Infographic Branding Tips round up, we decided to do it again for content marketing! With more than double the amount of responses from our first round up, we know you are going to walk away with some amazing marketing tips, content creation gems and much more!
Here's what 57 different content creation and marketing experts had to say.
What should site owners be focusing on to create the best user experience and content possible?
---
User experience doesn't always receive the spotlight it deserves. However, when you land on a website that's easy to navigate, responsive to mobile devices, and able to anticipate your next move, you can bet that the people who designed that site had the user experience in mind. Focusing on the user experience is really another way to prioritize customer service, and getting the little things right helps you earn loyal customers who will boost those conversion stats for years to come.
Mobile Is a Must. When building a website, responsive design is critical because it allows your site to scale to fit any screen. You don't want to put any barriers between the customer and what they came to accomplish, so your site needs to function as well on a smartphone or tablet as it does on a desktop screen.
A Streamlined App. A valuable mobile app is a great way to encourage long-term relationships with customers, especially in retail. The trick is making it easy to use, without sacrificing functionality. Starbucks' mobile platform is a great example, because it offers customers a seamless experience. Strive for fast loading times and a streamlined purchasing process, while avoiding unwelcome push notifications. Providing notifications doesn't have to be a bad thing, however, as long as you ask for permission and provide an easy way to opt out.
Navigation Is Everything. In the race to rack up conversions, good navigation often takes a back seat to putting as many products in front of the customer as possible. Faced with too many choices – whether through navigation or scattershot product recommendations – many users will simply opt to make no choice at all. Organize menus logically, and keep unnecessary noise to a minimum. Make sure people can find what they need before prompting them with products they might want.
Make It Personal. One of the big benefits of digital commerce is that allows you to keep learning more about individual customers (as long as they keep coming back). Use what you learn to provide personalized recommendations, remember favorites, and simplify the checkout process for repeat customers. Just remember that recommendations are only worthwhile if they're actually relevant to the customer, and not simply a way to advertise loosely related products or services.
Keep It Human. While your app and website handle much of the heavy lifting with the user experience, it's important for customers to know that there are real people behind the technology. Provide an easy way for customers to ask questions, make comments, and connect with a real person when they run into a challenge. Being active on social channels is one great way to keep it human, and stay connected with your customers.
The top priorities when organizing your digital presence aren't so different from the priorities of organizing a brick-and-mortar location. You want customers to be able to find what they need easily, purchase it with minimal hassle, and feel good enough about the experience that they come back for more.
The tools and tactics may differ, but providing a positive digital user experience basically comes down to good old customer service. More conversions don't necessarily lead to a positive user experience, but a positive user experience will definitely help you earn more conversions, as well as loyal customers in the long run.
---
I believe it was the US Navy who coined the phrase "KISS" (keep it simple stupid), and they hit the nail on the head.
If your website is designed solely on how it looks and not on how the content is framed, then you're neglecting the user.
Parallax effects and scroll takeover scripts are more often than not a hindrance to user experience. Consider how mobile traffic has grown over the years – and so when it comes to design – less can often be more.
If a large portion of your traffic consume your content on mobile devices, and their attention is at a premium, then the preferred solution is to de-clutter your site.
Simplify not only your menu structure but your page structure too.
Remove obstructions and ensure the fold (yes – it still exists) carries the message most fitting to the page they're browsing. With a simplified navigation in the header, you have the opportunity to add detail in your footer instead. People on mobile in particular will 'scroll-bounce' at the base of the page if you allow it to be a dead end – instead, look to reward their time on your site.
You might enjoy the fact your 'welcome gate' massive-screen-takeover-pop-up captures email addresses beyond the average conversion rate, but have you ever considered what the other 95%+ of your visitors think? I'll give you a hint: they hate it.
I understand it's a trade-off between building your list and pissing people off, but there are better ways to do this – such as content upgrades using inline or slide up forms.
These tactics are much less intrusive, and by offering value (not a slap in the face) after the visitor has at least scrolled part way down the page, you're likely to capture a higher quality of email opt-in too.
---
If you want your website to be a conversion-optimized machine,you definitely need to focus on creating the best user experience. Having a site that is tailored for its target readers, has elements and CTA that would drive them to take action is the ideal site that converts.
Making the site easy easy to navigate, a visible and accessible search button and having nicely formatted articles are definitely the first steps that site owners should be focusing on.
Make sure, you focus on the mobile aspect of your site because according to Google, 57% of users say they won't recommend a business with a poorly designed mobile site.
While all the world is writing plain boring text version of their blog posts, giving your readers something visual like a video or a simple infographic that is clear to understand can greatly enhance the user experience and help your site stand out amongst others.
Now as far as writing epic content is considered, think of it this way. If a visitor lands on your site with a query and has to then return back to search just because your article had insufficient information or was unable to clear a certain aspect of the query the reader had, you clearly lost your job.
I would suggest you write content in a way that it has everything someone might want to know about that topic. Don't let your reader have a chance to go back to search. Write epic articles that are data backed and brimming with good design and user experience in terms of short paragraphs, simple language structure and a clear CTA at the end of the article.
For example, you can check out this review article by me. It not only is meaty, it has clear elements of UX like a table of content (for easy navigation), a table of features (for quick scanning) and a whole section of content with multimedia assets and clear call to action. This is so important because according to a research 47% of websites have a clear call-to-action button that takes users 3 seconds or less to see.
---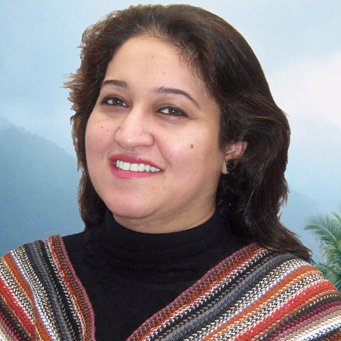 There are three basic and essential aspects of a successful blog – content, relationships, and user experience. I've written a post explaining the CRUX strategy here.
As far as the content is concerned, it should be helpful and meaningful to the readers – something that they can relate to and find useful to implement in their life. The content language should be easy to read and understand, and of course, the post title should be compelling enough.
The use of navigation, right balance of white space, inclusion of images or visuals, dividing the post into small blocks using headings and sub-headings, a good to view design, and making the site fast to browse are some of the important factors of user experience that the site owners should focus on to drive repeat traffic to their site.
---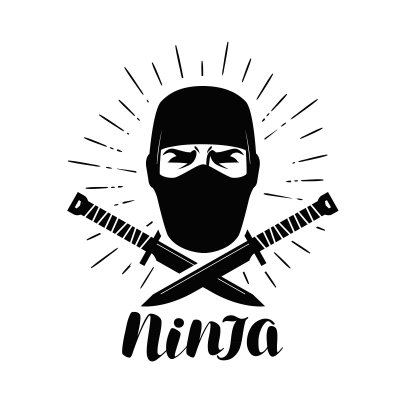 The art and skill of content creation is one that takes a lot of time and practice to master. Anyone can sit down and start writing content, but if there is no value that is being provided to your audience, then what's the point? Before you even get started with creating content on your site, you need to first plan out who your audience is, what they are looking for when they get to your site and also how you can provide value to them.
Even with all of this in mind, you still need to have a business model in place. Once you know exactly what your audience wants and how you can provide value to them, you need to have a call to action and form of monetization in place. Often times, one of the best ways to accomplish this is through the use of affiliate marketing or creating your own product.
Way too many individual bloggers and content creators are focused solely on the content creation aspect. It's great to have users coming to your site, but if you aren't making money in the process you are simply missing the point. Follow these steps and you will soon find even more success with your content creation and marketing efforts.
---
Site owners must be aligned with the content that best suits their unique personality. Far too often I see online business owners forcing themselves to write, or create video, or design images, when it just doesn't match who they are. I call this content misalignment, and I've created a tool that helps people determine their top two content personality types. When online marketers are easily creating custom content that brings them joy, magic happens. They attract their ideal clients. They don't get burned out. And most importantly, their content is authentic and keeps prospects and clients coming back time and time again.
---
There are a few things that spring to mind:
1) Redirect dead/broken links – There's nothing more frustrating than landing on a 404 Page Not Found page that could've easily been avoided. Crawl your site for broken links (internal and external) and fix them.
2) Sensible internal linking – Linking to other relevant pieces of content within your site makes sense but only do it where it makes to do so and would benefit the users' experience rather than to hinder it.
3) Don't over-stuff tags – An oldie but a goodie: if your blog uses a tag system, don't create keyword-stuffed tags, as they're messy and look unprofessional – they'll probably do more harm than good. Make sure that they're clean, sensible and logical. Heck, I noindex mine, as I often find that they make terrible landing pages (from organic search, at least).
Ultimately, before doing anything, you should be thinking to yourself: "would doing/fixing this benefit my users/visitors?" If the answer is "no" then don't do it. I know that may seem obvious, but I still see things done for – say – the SEO benefit, without the consideration that it may have a negative effect and impact on other areas, such as UX and CRO (conversion rate optimisation).
---
There are many factors that you should keep in mind to create the best user experience. Here are the most important aspects that you should focus from the beginning:
1. Use WordPress.org as a blogging platform. Don't build your site on Blogger or WordPress.com. Although you can use these platforms for free, your site won't look attractive, and you won't have complete control over it. Your site can be shut down by whoever is hosting it for free, even without a solid reason.
If you own an eCommerce store, and you feel that WordPress is not the best solution for your business, then check which are the best eCommerce platforms recommended by specialists.
2. Optimize your website's loading speed. A site's speed is one of the signals used by Google in its ranking algorithms. Blogs that take longer to load have a higher bounce rate and a lower average time spent on the page. You should test your website's speed with Google's Page Speed Tool.
Your aim should be to achieve a score of 100. This tool will give you recommendations for each thing that you have to improve. Here are a few tips to increase your site's speed:
Use as fewer plugins as possible. I know plugins are wonderful tools designed to make our life easier but there are things that you could do yourself even with little knowledge of coding.
Resize and compress all the images that you have. If you have a large site, you can install a plugin like Compressor.io or WP Smush to do this task automatically. For a new blog, it would be best to download and compress all the images manually and then upload them again.
Reduce server response time. Use a quality hosting service from the country where your targeted audience accesses your site.
3. Choose a premium theme. There are many free themes that you can use if you are a new blogger and you can't afford a paid theme. Still, I suggest you buy a premium theme after you start earning money from your blog. It's not enough to have great content. Your site should be visually appealing to your visitors to inspire them confidence in your expertise.
4. Optimize your site to be mobile responsive. Your blog should look great on every browser and device, no matter the screen size; especially because more than half of the internet users use a mobile device.
To create the best content follow these tips:
1. Write from experience and test everything. If you write a post called: how to get 100 k followers on Twitter, and you only have four k followers, the lack of social proof will make your audience lose the trust in the strategies you recommend.
If you write a list post with top best tools to achieve (desired result), but you haven't tested those tools you may receive questions from your readers that you won't know how to answer.
2. Connect with your audience. Be friendly, reply to comments, and don't be afraid to share some of the mistakes you did in the beginning, as long as you provide solutions on how to avoid or resolve those situations.
3. Proofread your posts. If you blog in a different language from your native language, your posts may contain grammar mistakes and typos. I suggest you to use Grammarly and also ask someone else to check your post before publishing it.
4. Pay attention to your posts' format. On the web, it's recommended to write in short paragraphs of 2-3 lines. To improve readability, you should use bold text, subheadings, and bullet points. You can read more about the anatomy of a perfect blog post in this article.
---
To create the best user experience and content as possible, use as much input from your audience and user base as possible. Leverage your analytics to seek insights about how your site is being used and your content engaged; some of these insights you'd never expect. Always be testing with simple tools like Optimizely, and focus on small manageable investigations. Not everything has to be measured in conversions as purchases – the small interactions are just as important. Define and measure content events and micro-conversions which can all add up to an excellent experience and effective content. I've always been a proponent that websites are ongoing experiments and if you're not constantly leveraging this, you're losing visibility and business.
---
Online, an excellent user experience can have many attributes, but its backbone is almost always a great user interface combined with high-quality, relevant content. The user interface is not only the wrapper you present your content in but also the roadmap that helps users find that content. All too often, smaller sites focus on their content and don't pay attention to the interface. Poor design, however, is no longer an option. Your user experience is now competing with HBO, Houzz, and Amazon — not just your competitors. While a bad user interface can't save bad content, it can easily turn customers away from great content. Make sure your user interface supports the experience you want your users to have.
---
As someone who personally prefers images and video over text content, I think this is something all content creators and marketers are going to need to adapt to. With mobile usage on a vast upward trend, it's less about creating content with thousands of words of content, and now it's about engaging video content and ads to bring back the users to your site.
So the answer to this question is kind of two fold;
Figure out a way to create interactive content for your audience — such as infographics or Facebook videos ads
Once the user clicks on these ads or content campaigns, they will then end up back at your site. This is where you need to focus the main bulk of your content and your ultimate call to action.
Bottom line… if you want to create great content while also providing an amazing user experience, don't forget about everyone who is accessing your site from a mobile device, or simply wants an alternative to text content articles.
---
If a site owner wants to create fantastic content and have a fabulous user experience set up for their site visitors, they should be focused on
the needs of their audience.
This requires getting to know your ideal customers. You can do this by hanging out online where they hang out. Create a survey. Engage with them individually and collectively, both through email and social media.
Then gather up the data and create a "marketing personae." This is a detailed profile of your ideal customer, where you give him or her a name. Be specific with as many traits (age, gender, etc.),  likes and dislikes as you can.
This requires some serious
listening
. Less talking. More being present and tilting your ear toward others. Listen without judging or making assumptions. Assuming and judging make us miss a lot of important details about others.
Doing this will enable you to get to know your audience intimately. That knowledge is the key to creating the best content and user experience you can.
---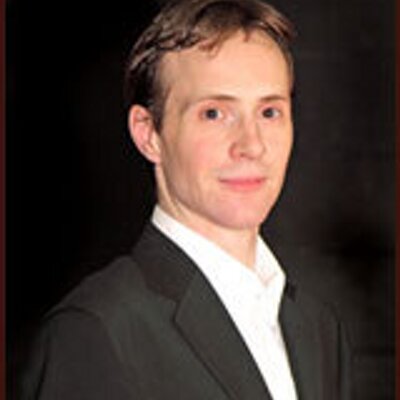 Saying that content is king has become a cliche, but it has become more and more true. There are over half a trillion pages on the web. How can you make your page stand out and sticky to your audience? This is where rich content becomes essential this means not only the standard abundance of well written text but images and videos. Infographs are a brilliant way to make a page more sticky and attractive to your visitors. Generally an infograph allow people to quickly understand a topic and users will spend time studying the points made on it get the most out of it. Funny thing is users will often spend more time studying an infograph compared to reading the same amount of text written on the page. These images are easily sharable so they help with the marketing as well. Make sure your infographs includes a link within the image to your site for this reason. Remember content is king, but it isn't just the size of content that matters, it is how you use it.
---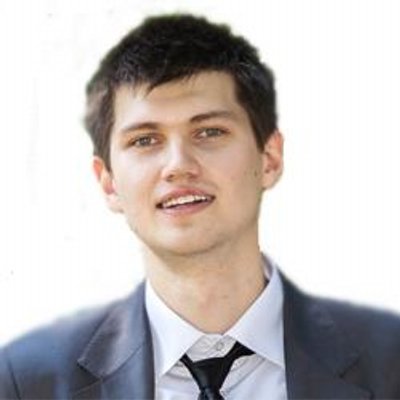 1.Design. Today it is very important. Especially in mobile era. Your site should have mobile version or responsive design because in some niches more than 70% of organic clicks come from mobile.
Put your most important information at the top of the page. Because majority of the users will not scroll to the bottom looking for the information they need. Some time ago I created a post "Landing Page Optimization Best Practices With Successful Examples". You can find good design tips there too.
Don't forget about good call-to-actions. People will not spend too much time on your site if there is no clear call to action. And it is even more important when you sell something. People do not buy from the sites where they do not understand something.
2. Good site structure. Don't try to overload your site with too many popups, banners, drop-down menus etc. Simpler things usually work better. If user can find required page/information within 2-3 clicks from the homepage – your structure is good.
3. Site Speed. Today it is also one of Google's ranking factors. So be sure your site loads very fast. Mobile users (especially those who have poor internet access) will not wait more than 3-5 seconds and could leave your site. There are many good online tools to check your site speed. They also show what parts of the site loading need to be improved.
4. Content. I recommend using good readable font. It is better to have bigger font size so everyone can read it. Another very important part is content structure. I suggest having 2-4 sentences in a single paragraph. In this way your text is easier to read.  
---
Site owners must always keep their audience and their needs at the forefront of everything they do. You need to answer your visitors questions, and make it easy for them to find their answers and navigate your site. Times are changing though and a quick Google search will show you that Google heavily favors content that directly answers questions. Therefore, your content needs to shift to providing in-depth answers to your visitors questions.
This will help both your site visitors, and growing your traffic.
---
One thing is for sure and that is the fact that user experience is one of the most important things for marketers to get right.
We know that Google is now using user experience to a certain extent as a ranking signal (specifically in terms of dwell time and organic CTR) and that only looks set to grow in importance over the coming years as we see RankBrain rolled out across a wider range of queries.
For those looking to create the very best user experience and content possible, however, their main focus must be upon creating content which stands out against other pieces in the same space and which, ultimately, offers users the very best experience.
Too many marketers assume that user experience relates only to the design, layout and structure of a website, however it's very much the case that this can also relate to content production.
By taking the time to understand what users want from content and ultimately creating based on these foundations, you can make great content even greater and result in fantastic engagement, rankings and traffic!
---
Listen to your customers. Your customers are your best friend. Send them a survey or ask them if they are free for call and then listen to their feedback. Ask them open-ended questions about your website; how would they improve it, what would they remove, what information is missing, and use their feedback to improve the customer experience for future visitors.
Implement these kinds of activities on a quarterly basis for continuous optimization.
---
The key thing is to understand your own audience well. You can do this by surveying your audience or looking at analytics data. Then create 2-3 clearly defined readers profiles or customer avatars with all their struggles / problems / questions listed then create content to help them answer or overcome those.
---
If you want to create the best content possible, then you need to know two things:
What your audience wants and how to give it to them
How your competition is currently already doing this
By knowing what your audience wants, the creation of content is easy. The next step in the process is to do it better than your competition. For example… if your competition is using text and images, then you should be using video and infographics — whatever it takes to provide the best value and user experience possible.
At the same time, you need to be thinking about ways to promote your content after it goes live. This is why it's a great idea to create an infographic around your actual text content. Infographics are easy to create and the sharing potential associated with them is crazy!
Follow these two simple steps and you will start seeing massive improvements within your content creation.
---
If you are committed to serving your audience the best you can, the main thing you should be focusing on is this:
Get to understand their problems better than they do.
To do this you have to do one simple strategy: Jusk ask.
I use different tools and tactics, some of my favorites are Twitter Polls and Google Forms. Don't loose yourself trying to find the best tools, the secret is asking the right questions.
Once you have a better understanding of their needs, you are on the right track to create useful content.
Be sure to fill one specific need with every piece of content you create.
---
The main focus should be on the creation of high-quality content without error.  Also need to check out the originality of the content that any redundant articles on the similar topics available on the net.
Another important aspect here to make note is that the site should be a mobile friendly one.  Since the mobile users are on the rise and a majority of them check the sites via their mobiles it is a must to have our sites a mobile friendly one. In fact, Google insists for this too.  To get the reachability and visibility one needs to focus on creating a mobile-friendly site.
Another vital aspect I want to emphasize is about the feedback from our site visitors.  And as I often say, the website owners and the writers should keep their ears open to their reader's opinion, suggestion or feedback about their site via their comment boxes.  Unless we get an open opinion about our site and posts from our readers how can one improve further on our business or activity? In short, I can say that Our comments or our visitors comments on our page can do wonders with our website and other activities. I recently post an article on this subject under the title, "Power of Blog Comments".
To get an instant opinion from the readers is very easy if we keep open, our comment boxes.  There are some sites which shut this facility to its readers that is, not a good trend at all! Yes, to get the first and foremost user experiences is via our comment boxes.  Here again, as we all know there are so many options or plugins available for this, but one need to be very careful in selecting their comment option in their sites.  I express my opinion on the pages I read on a regular basis and I have experienced some bad let me say the worst experiences in posting my comments on some pages, as their comment box captcha won't allow us to post a comment. It goes on asking to type the captcha correctly, though very carefully I do this, but still some places I could not post the comment due to this captcha trouble!  Sometimes I try several times if the site is so familiar to me and unavoidable, otherwise, I just leave after one or two tries.
So the site owners should make note of this aspect very seriously otherwise, they will be missing, a number of value added comments to their sites.
Another important thing website owners to note is that their sites should open fast, I mean a quick opening site is one of the key factor here. If our sites are very slow in opening, they may leave our site soon and we may lose many visitors. Yes, in Internet world speed matters much and the searchers need a quick answer to their queries. In short, a fast opening website means a great user experience.
---
Site owners should take a moment and consider how they can solve any of their business problems by building content. Are there any questions you always have to answer from prospective customers? Have you talked to your customer support team and found out what issues they seem to repeatedly have to resolve?
If you can answer those questions with content on your site then you're decreasing the need of a prospective buyer or client to contact you. You also are creating content that will answer that question someone may be typing into a search engine to solve. You also are going to address those frustrating user experience problems that make visitors leave your site for other vendors or sources.
---
Site owners should focus on putting themselves in the shoes of their target audience (not the shoes of other successful site owners). Only then will they be able to anticipate their audience's pain points and develop a plan to relieve them.Changing someone's life, even in small ways, is the most effective way of getting others to help spread your work.
Changing someone's life, even in small ways, is the most effective way of getting others to help spread your work.
---
Focus on people. For user experience, make sure you're designing around users, not Google. And to make sure you're putting out the best content possible, you need to do some research into your audience. Have a conversation with them – who are they, what do they do, what are their pain points, what solutions are they looking for?
Answer these questions and build out some formal customer personas – it will make it much easier to write content that addresses those customers and their needs after going through an exercise like that.
---
Offer value to site visitors.
Sounds obvious, but it's not always easy to get it right. After all, what's valuable? When will your audience stop in their tracks and visit your site, just because your design and content is so irresistible?
To figure out what your audience will perceive as valuable, research their pain points. Go to forums, Facebook groups and read blog comments to understand exactly what you need to offer.
Then, check out your competition to see what they're doing and how you can stand out in your industry. Simply put, you'll want to find your own, unique angle and 10X what your competitors are doing."
---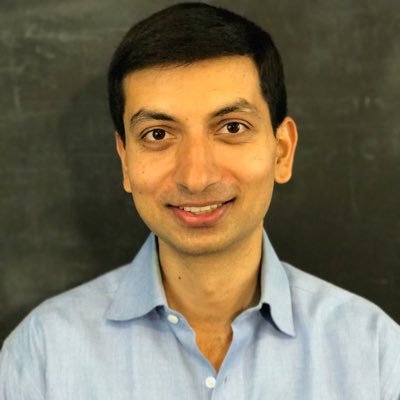 They should be focused on surveying, interviewing and talking to their users as much as humanly possible. Companies we work with, again and again, make assumptions about what their users want. They are too shy or passive to ask and survey. The results can be astounding. One financial company we were working with discovered that their entire customer base didn't care about reading finance stuff, that's what the advisor was for, so we totally pivoted content strategies. Another company selling to real estate firms discovered the exact size and tell tale characteristics of their best customers so they started making content specific to that base. You can use surveys to discover content ideas, promotion ideas, even inventory ideas for ecommerce.
---
One of the biggest failures I see online is the lack of focus on user experience. That is a very broad statement, so let's dive a little deeper.
Most website owners create a site (usually templated or using a theme) and that is the extent of their concern for the user. But, with so much competition out there for customers and readers you have to stand out.
The easiest way to do that is with your blog content. Instead of just creating a run-of-the-mill post (with one image and a wall of text), try to improve your user's experience. That could mean adding – more images, engaging video, fun infographics, tweetables, slideshare embeds, and the list goes on. If you want an example,
check out this recent post I did
.
The more you engage your users and keep them on your site, the more likely they are to keep reading, keep coming back and eventually become a subscriber or buyer! Give it a try.
---
I think it's very important to keep your audience in mind whenever you are working on your website or your content. You could be creating a beautiful website with the best features, but ask yourself, is it slowing down your website? Will your visitors be confused by annoying clutter? Is it easy for users to get from point A to point B? In my opinion, when it comes to websites, in most cases, less is more. 
In order to create awesome content, you need to research your audience and find out what it is they like, not what you think they should like. Look into the top shared content in your niche and find out what makes it so popular and how you can use that to create better content for your website. 
---
The biggest thing is to create high-value content with a unique voice.
Don't be afraid to be opinionated and funny and to let your personality come out. No one likes to read dry, matter-of-fact writing on a blog.
Also, it can be extremely helpful to break up your content so that it is easier to read.
Use one or two sentence paragraphs if possible.
Break up sections of your content with headers.
Use bolding or italics to make certain sentences stand out.
Utilize bullet lists and plenty of images to break up the content.
Whitespace is your friend.
---
Begin with your target persona in mind. Reverse engineer exactly what excites/stimulates them and catches their attention. User experience should have a focus on ease of use and beautiful aesthetics. On the content side, never create content purely for the sake of sticking to a publishing calendar. To really stand out, you must have a unique value proposition, style, or format.
The currency we all live by is attention. Your job is to make the experience and content so valuable that it earns their attention. Once you have it, remember to entertain and continue to educate.
---
Most people try their hand too much at design when it comes to their site. Most of us suck at design.
The best thing site owners should do is pick a theme that looks good, and stick with it. Let the designers worry about design. User experience is massively reliant on site structure and design.
Creating the best content possible is highly subjective and varies niche to niche, but really what you want to do is make sure you understand your audience and their needs, and learn how to help them with your content. This is all you need to worry about.
---
There are a lot of important areas a webmaster should be focusing on for better user experience and below are some important areas:
Site speed – No matter where you are, users expect the websites they visit to load as fast as possible. If this is not met by the website, the website might lose the interest of its visitors.
Font size/style – Every content on a website should always be readable. Similar to site speed, if your readers find it hard to read your content, there is no way they will stay longer on your website.
Site compatibility – More internet users are accessing the internet through devices (tablet/phone) If your site is not compatible in their screen resolution, this could also lose their attention which may result to abandoning your website.
---
I have a simple answer: answers. Unless your website is about entertainment, the answer is answers.
People go on the Internet for three reasons:
entertainment
interaction
information
If your website is for entertainment, give users entertainment. If your website is FaceBook or Snapchat, give them interaction. As for the rest of us, give them information.
People have questions. Give them answers. The key to doing this effectively is to determine what questions your audience has. There are several ways to do this:
Lurk in niche forums.
Troll Quora for questions.
Read your competition's FAQ.
Ask your readers. That often works.
Check the comments on your blog.
Put yourself in your customers' and your readers' shoes.
Talk to your sales staff to see what questions they've been asked.
Make sure that your website answers the questions fully, honestly and without bragging too much about your amazingly stellar product. Fair game to mention your product or use examples of your product and even to mention that "This is why we increased the viscosity by 34% last year", or something like that. As long as readers know that the answer is good, solid information, they will come back for more answers and trust you when it's time to buy.
---
Every website should be built with the intention of pleasing the user to the fullest extent. That means all technical issues such as broken links, 404 pages, weird redirects, slow website loading speed, and non-mobile friendliness need to be fixed. In addition to technical issues, other elements on a website that hurt User Experience (UX) include distracting Ads, aggressive email popups, and unreadable content. Good content online is easy to digest, full of media and images, and free of grammatical and spelling errors. In my opinion, almost all content should work to solve a problem for your Ideal Customer Avatar (ICA). If your content isn't solving problems, then it won't matter how fast your website is or how beautiful the design is. Yes, those things matter. But, valuable content is what drives results on nearly every marketing platform including search, social, and email.
---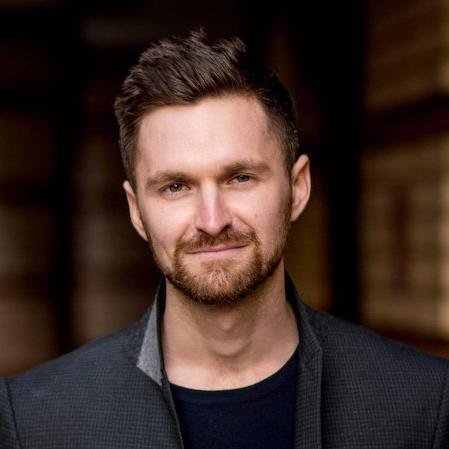 "It's pretty simple…
UNDERSTAND WHAT PEOPLE WANT
Seriously.
What are these people looking for when they come to your site?
Which problem are they trying to solve?
And once you have spoken to them and found out what that want, then all you need to do… is give it (or part of it) to them for FREE.
Yep, if someone really just wants to grow the biggest pumpkin the world has ever seen and head over to your vegetable growing blog, then you need to give them awesome tips on growing BIG pumpkins for FREE as soon as possible.
And if you achieve this… you will find that more and more pumpkin growers will head back to your site and your traffic will skyrocket in a matter of months… trust me ;)"
---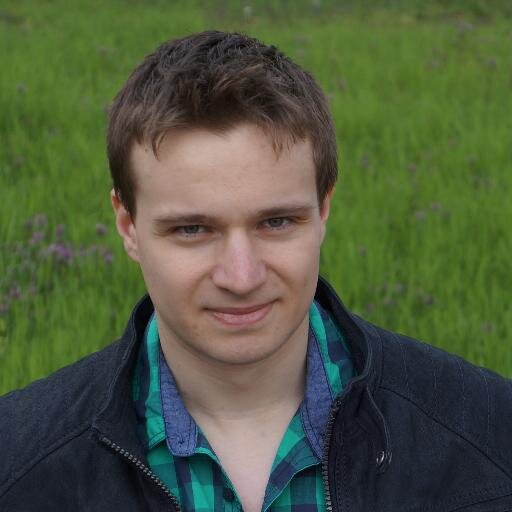 I think website owners should write content that's easy to digest and scan, but not necessarily by making it shorter. When writing a new post, or the content of a landing page, use simple words that anyone can understand and always use a friendly and conversational tone. For keeping readers in the spotlights, through a short and funny sentence, every few paragraphs. That will make the reader smile and engage with the post. Asking questions or telling short stories with whom the reader can relate is also great for creating an emotional bound.
The architecture of the content is very important for a great user experience. Add internal and external links to quality and related resources that will help the reader.
---
So many site owners forget about the user journey when designing their website. Probably the biggest starting point I would suggest anyone looks at is the messages that each page delivers. Does the page carry boring stock images that do nothing to liven the page up? Is it just a mess of text with no call to action or reason for someone to read beyond the heading?
Don't be afraid to spend a little of your budget to hire a professional writer to bring your content to life – it can mean the difference between a conversion or losing another potential client. If you need to, hire a UX specialist to help you design pages that further enhance the user experience.
Don't spend too much too much time trying to concentrate only on SEO because if you have a good position but visitors keep dropping off, you will eventually see a reduction in the SERPs as well.
Keep your messages simple and on point – break the page up with well-placed headings and make use of bucket brigades to draw visitors through the content.
---
I think the starting point to UX and great content is a clean website design. Remove all distractions and find a balance between professional and simple. Forget the ads. Don't have a crazy sidebar.
After you find that balance in design, keep your content focused and top notch. One of my favorite examples is Brian Dean from Backlinko.com who writes content that is actionable and very engaging. No matter which way you look, the top sites on the web have great designs and solid content. If you need help, just keep an eye on what's being shared the most on Twitter and what kind of sites are ranking in the top 5 of all your search results."
---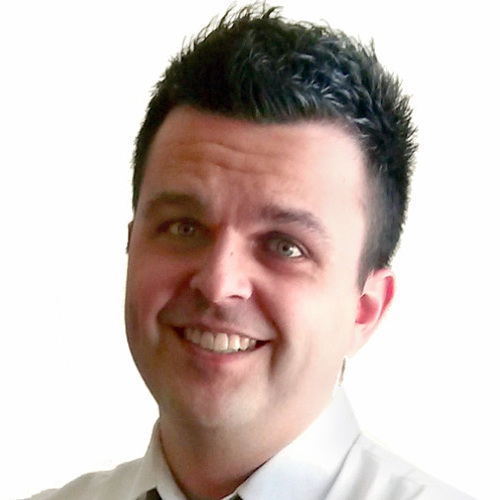 In order to create the best user experience possible, bloggers and site owners should be focused on one single concept — to keep things simple. Aside from slow load times, cluttered websites are difficult to navigate. They hurt conversion rates by overwhelming and confusing visitors. Your message and your content might be excellent, but throw in too many menus, sidebar items, pop-ups, slide-ins, and drop-downs, and your message gets lost.
Instead, try to focus every page and post on driving your visitor to take one single action — subscribe, purchase, share, comment, click, or otherwise… in order to do this, write your content in such a way that it answers a specific question or problem your target audience has. In so doing, you can then position your single call-to-action as the one and only appropriate next step.
Otherwise, your visitor wrestles with the paradox of choice — and unfortunately, that often leads to navigating away from your website. The confused mind says no.
---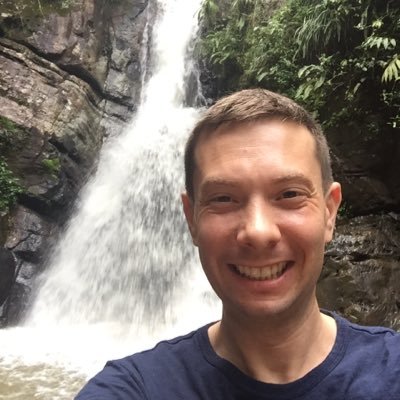 That's one of the most easy to answer questions I've been asked.  Thank you!  It's simple, what issues do potential customers have and which of your products and services provide solutions.  Another possible answer could be what are your potential customers struggling with and can you provide a reasonable solution, even if you don't offer the product or service.
For many years (and still to date) many SEOs focus on keywords, density and volume.  That is clearly spam.  Sites get rewarded for helping their end users.  If your products tie in those solutions then put the content on the product page or in a large post outlining the steps and build an internal link to buy it.  If you sell hot water heaters, create sections of the content about the space it can fit in, if it's gas or electric powered, good for condos, houses and even if it's green or economical.  Maybe you don't sell hot water heaters but you do repair or install them.  If you create this content and provide solutions for other common home issues, your brand and website are now in that person's mind.  As they need repairs done, they may remember you or come back to you.
The big thing with content is what can you do to provide solutions about the products.  Not just if the product is pretty or functional.  Give solutions and in a quality and easy-to-use way (not in a click to reveal more drop down) and you are very far ahead of the game.
---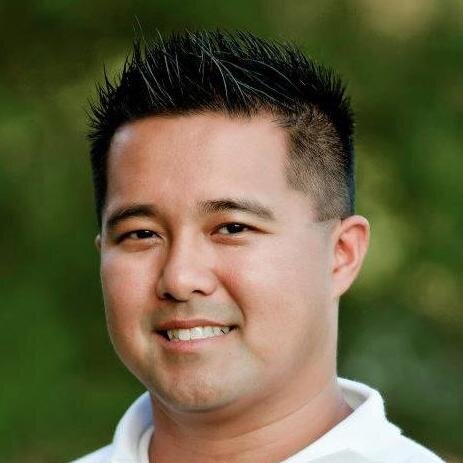 So if you own a website or a blog, the focus of what you provide should be squarely on solving the obvious problems your audience has. Initially starting out you won't know this until you focus your branding and content into a category. So for example if you are looking to attract real estate agents, you should be providing content that can help that agent generate publicity, exposure, leads, and eventually sales.
Building a website around the user experience and providing related solutions is the best process. Kind of like giving water to someone who is thirsty. The opposite of that would be don't have multiple pop ups that interrupt the reading experience, or have a site where it's difficult to remove pop ups to get to the content. Putting huge road blocks to getting your content consumed will eventually push your regular readers away.
---
If I were to write this, I would write this almost as a marketing lesson using social media or other marketing medium. Meaning, I would not tell the audience how to be all things to all people on all mediums. I would be writing with an ROI/end goal in mind on how to best get new clients.
This won't be a piece on how to backlink blogs, have a podcasts, use video marketing, etc, etc….
Again, I might talk about some of these, but the real focus is HOW TO market using one or two of these platforms.
If this makes sense, then I will write it.
---
For me this is pretty simple and you need to focus on three key areas for each of your customer segments.
Pains – what annoys your customers? What stops them from getting a job done? what frustrates them? What goes wrong?
Gains – what is your customer looking to gain? Knowledge? What do they want more of? Typically money and time!
Jobs – what jobs do your customers have to do? how can you help there? what can you make easier?
On the content front if you ask yourself these questions to frame the content you create and you won't go far wrong. Ideally these blog posts have to be connected to the product or service you provide so you can show just how your solution helps your customer achieve their goals so there is a clear business benefit for you and value on both sides.
User experience is much the same with the added considerations for the device that folks are using and speed. Speed is critical. Your site needs to be fast and accessible to all users. If 90% of your traffic comes to the site on a mobile device then build a mobile first website and give less consideration to the desktop version. Build what your users need and nothing more. Keep it simple. Make it easy for them to achieve their goals. Common sense of course but this is often the hardest to thing to implement when you are working from inside the business hence the need to look at things through the eyes of your customers pains, gains and jobs.
---
In one word : feedback.
For me, feedback is key. If you listen to your visitors/customers and reply to them, their experience will always be better and better. Why? It's simple : For some, it will be because they found an issue and they report it to you. In that case, you will fix it and their future experience will be better.
For others, it will be because they have questions. For that category of customers, they are on your site with uncertainty about something that make their experience filled with doubts. Once you answer to them, everything become clearer and they start enjoying your site much more.
Now, you can do all of that with some simple tools like Intercom, Zopim, LivePerson and cie, you can add a nice widget on your page that let you customer reach out to you quickly and leave a feedback. Of course, once this widget is in place, you will have to answer to your customer and the messages will be more frequents, thus requiring more work. But if done right, you'll provide a great user experience to them and increase the chances that your visitors turns into customers, or recommend your service to their circle, hence increasing your conversion rate.

---
Create the best user experience and content by putting yourself in your reader's shoes. Sometimes we create our blogs through our own eyes solely. Not good. Unless you want to publish a cyber diary. Imagine yourself as being one of your readers. Can your readers get in touch with you easily via a contact form? Does your site load quickly? Are you using a responsive theme for mobile users? Do you include ample white space on your blog?
Publish informative, thorough blog posts. Connect your blogging passion with reader pain points. Focus on creating high quality content with eye-catching images versus churning out low quality content more frequently.
---
First, you should understand your audience. You can't tailor design and content around them if you don't know who they are.
Then, focus on building a simple and responsive site layout, with a clear navigation and a call to action placed on the right spots.
The content should be compelling and concise. Aim to satisfy your user needs and educate them with your writing, keeping in mind conversion, but also your main goal: usability.
The more you are able to embed your content strategy into your site design, the better your user experience will be.
---
Simple sites are best;
Too often new online business owners try to build sites that grab attention. They hear about how short the average visitor's attention span is and feel like they need lots of fancy features to keep people on their website.
What most people respond to best is a simple site with ease of navigation and a minimum of advertising and pop ups. They want to know what the site is about right away, and they want you to deliver the content promised in the site description.
If your site has a blog, then they want new posts published on a reliable schedule. And if they leave comments, they want to know you care enough to reply.
Finally, remember your website is just another tool in your business. It can be a big help, but never use it as an excuse for not taking action to promote yourself and your business. Lots of successful people do so with a site that is less than perfect.
---
Before writing any content on my own site, I always ask myself one simple question — "Would I enjoy reading this article?".
It's a simple question, but one that needs to be referenced to throughout the writing process. I think too many websites and blogs are focusing on "just putting out content", when it's actually so much more.
Think of it like this… there are something like 300+ million blogs in the world today. That is a lot of content!
If you want to compete against this mess and actually be found, you are going to need to create content that people find value in, share with others and link back to as a valuable reference.
Ask and answer this one simple question the next time you are writing content for your site, and you might just be surprised with the result!
---
Something I strongly encourage all of my clients to focus on is making their websites and social media profiles and posts more customer-facing.  People want to hear about what your company can do for them more than they want to hear a list of features and benefits.  Why is it important to them?  Will it save them time?  Will it save them or make them money?  Will it help them accomplish a goal that has a lot of meaning to them on a personal level?
It is important to remember that while time and money are two of the biggest motivators, some people are more motivated by a cause that is important to them or have some other intangible reason to buy the product.  For example, some people find it more important to make purchases from companies that are environmentally sustainable or are in-line with their personal values in some other way than to purchase the least expensive product.  If you can find a way to show your customers and clients how you are the solution to whatever problem they are facing or can fill their needs, it is more likely that they will want to take the next step with you, whether that is joining your sales funnel by opting into your email list or picking up the phone and calling you.
---

Creating valuable content is an important strategy for any website owner. But what kind of content and how often? Here are my recommendations:
1) Do audio interviews of influencers and use the transcripts, too
Text transcripts of interviews you do with leaders in your topic focus are a terrific way to get valuable and educational content on your site. Most bloggers have a difficult time creating long-form blog posts that have the right percentage of keywords that will be indexed highly by Google. The beauty of transcripts of an audio conversation is that they will naturally have a lot of the keywords you want to rank for and you don't have to manually insert them into blog posts in a way that might seem forced.
You can find people to transcribe your audio on Fiverr (make sure they are native speakers of the language your audio is in) or a service like CastingWords.com.  Then use a service like SoundCloud.com to embed the audio and post the full transcript below.
The transcript is what works so you can even consider not posting the audio at all and use just the transcript.
I have used transcripts to create keyword-rich blog posts for many years and it's a fast way to get a site ranked higher in Google.
2) Choose a hyper-focused topic
If you want to get ranked #1 for the keyword "internet marketing" in Google, you better have a few years and a few million dollars to start!
BUT, you can still position yourself as THE expert in any industry if your topic is, for example, "internet marketing for pet shop owners."
My advice to bloggers these days is to take the topic you want to focus on and slice it in half. Then slice it in half again. Drilling down to the most focused topic possible will ensure the competition for that subject won't overwhelm your efforts to become the "go to" source for everything related to that narrow niche.
Most bloggers make the mistake of thinking that their topic is too narrow when in fact they are way to wide.  Hyper focus on the smallest niche possible – that is the key to ranking well in the search engines too.
3) Focus on quality, not quantity
This one is a "back to basics" idea, but posting at least once per week is important to keep your blog fresh and relevant. But more importantly, it is the quality of those posts that matter – not the number. If you only have time to do one great post per month, then do that. If you can break that longer post into two posts, even better.
But the focus should always be on longer-form quality posts that cover one topic from start to finish. Those type of "how to" posts will always be shared, tweeted and re-posted by your fans and followers.
---
As site owners, I think it's important to see things from the user's perspective. I.e. when someone lands on your website for the first time, what do you want them to do? And after they do that, what should they do next? So on and so forth.
Next, analyze if what you want them to do jives with them being able to do it. I.e. is it confusing to go from one page to the next? Or a hassle to opt in (or not opt in) to your freebie?
Pretend you've never seen your website before – or ask a close friend that will shoot it to you straight for feedback. And then make the changes needed to provide the best possible experience to your audience.
---
We reached out to Bill Gassett a well respected social media expert in the real estate industry to get his take on creating the best content and user experience possible. Bill has a very well know real estate blog called Maximum Real Estate Exposure, that captures a high volume of web traffic due to its outstanding content. Bill shared with us the following: "Having a well-respected blog starts with the quality of content you provide your readership. While this may sound like a cliché it could not be more accurate in the real estate space. There are tons of people writing about the same topics so if your content is not exceptional you'll have a hard time being noticed. Besides the quality of your content, your presentation needs to be top notch as well. A wall of words is not going to get you very far and people will quickly leave your site. Most successful blogs understand the power of having kick ass graphics to break up wording along with paragraphs that are not exceptionally long. Part of being a successful blogger involves stepping outside and putting yourself in the readers shoes. When it comes to real estate providing content that helps buyers and sellers answer their questions really works"!
---
If bloggers want to succeed, they need to create content that will please their readers. This is the way to seeing a flood of  traffic pouring in.
It is easy to know what content will make your readers happy. Look at your dashboard.Click on "Top Posts and Pages, Summaries." Click on "All Time".
Try write more articles about the content that appeared in the top ten percent of your best performing posts. This is what made your readers happy before. This is what will entice them to return to your blog.
I would also recommend variety in the type of format you choose. For example, if originally, you presented the high-performing content in a blog post, change the format next time. For example, you might add an infographic, have a point-counterpoint with another blogger, or present the content in a video.
---
When it comes to website user experience, for me it's about helping users find the most relevant information to them as quickly as possible, with minimal effort and from what ever device the user is using.
It should be said that content is more critical than design, layout or any other fancy interactions. When it comes to the content, for me it's simply about over delivering on value. It's about solving one problem for one person at a time, as opposed to writing for the masses and trying to solve everyone's problems at the same time.
As far as design is concerned in creating good user experience, from that stand point for me it's about developing a user friendly layout, focusing on website performance, making use of relevant graphics and images, optimizing navigation buttons with clear CTA's and implementing simple-to-use navigation site wide etc. More often than not less is often best.
I think if any site owner can strike a perfect balance between creating great "problem solving" content, and user friendly website design, they'll have the perfect recipe for a great website altogether.
It's all about engaging and listening to your audience and clients, and being better informed of their needs at the end of the day.
---
Any website needs to speak to customers as though they know nothing about the brand or products/services being offered. A site needs to be extremely clear from the homepage: "who you are", "what you do" and "why you are the best option for customers." If you fail to do this from the start, chances are, if a customer is confused, you'll lose them and they may not return.
A website needs to be clear, concise and easy to navigate. Do this before you start driving traffic to your site.
---
When it comes to creating amazing content and user experience, your number one priority should be to answer your audience deepest questions and address their biggest pain points. There's never an ending to a great content strategy, and there's never shortage of angles and ideas when it comes to answering your audience's questions.
For example, a great strategy is to go out there to Q&A sites and research about your audience biggest pain points. That could lead to a plethora of questions without their corresponding answer, and you can be the savior of the day.
Another place that I love hunting for new issues-solving content ideas are discussion boards. People are highly engaged with your topic and a lot of frustrations, fears and hopes come up on the most popular threads.
In other words, to have the best available content and user experience, you need to solve your audience's problem for free. Sales, signups, downloads and clients will come right after that.
---
Every web site owner must give high priority to the content and user experience because these are the things that get you real users on the site, and in most cases, those users stick to it because of awesome content quality and better user experience.
For creating the best content
Get the right keywords before you create the content!
I am not telling you for SEO point of view though it helps you in SEO as well, I am suggesting you to research for good keywords so that you will know what people are searching, for what problems they are finding solutions. Once you find such keywords, write the content.
A few pointers I would like to list here that you should take care of:
Try to write detailed content but don't add useless stuff just to make your content bigger. Add only the relevant stuff so that it won't bore your readers rather they will stick to the content.

Add the best visual elements such as images and videos wherever required. Don't add anything but add only those images or screenshots which are relevant to the content, and are self-explanatory. You can even add infographic to make your content more attractive.

Make sure the

Introduction

of your content catchy so that it attracts the readers in a way that they want to read the full content. The introduction should give a bit of detail about what you are going to cover but yet it should not tell everything otherwise readers may not read it till the end. It is crucial to have an introduction that makes the readers read till the end.

Link out to your other pages and even other websites or blog posts wherever required because it adds more value to your content, and readers get the useful details and useful reference content page links. That's what makes the content more valuable.

Don't insert too many ads in between the content.

Even if you intend to sell something in the post, don't use too promotion voice because you cannot make your readers buy from you with loud promotional content. You have to educate them about the product or service that you are pitching them. Just at the end of the post, you should add a CTA for selling that product.

Make use of H1, H2, and H3 headings in the content. Also, try making the important words or phrase bolded or underlined to grab the readers' attention more on that part.
The conclusion

of the article should have the details of what you have discussed in the content. Don't miss it because it is like a summary of the content, and needs to be there as nowadays users don't actually read the content but they do check the intro, headings, and conclusion.
For The Best User Experience
Don't clutter your website or blog with so many popping in and out ads. Do add advertisement as you want to earn money but add them in a way that they don't affect user experience. When I open some sites that have so many ads coming in and out from sides, bottom, and from above, I instantly close that site no matter what is the content quality because I like to read without any disturbance. And, I am damn sure that most of the readers think like this only. So, don't clutter your site.
Use the best font possible that is easily visible and looking professional. You can use Google Fonts; they are quite great.
Improve site loading speed because nowadays everyone has a scarcity of time, and if you site will take longer to load; people won't wait, and close it, and get on to another site. Therefore, make sure your site loading speed is quite good. It is one of the best recommendations I can suggest for better user experience.
Make your site design professional one and also get a branded logo. These don't directly affect the user experience but having these is a plus point.

If you have a site where users can register, then make the registration process very easy so that users can find it easy to register. Keep the Registration and login option in front that enables users to find these quickly.

Improve your site's navigation as that helps your users to go through your website pages easily.

Don't use so many colors on your website. Try to keep 2-3 color combinations for overall site and content pages.

Links, buttons, and checkboxes all should be easily clickable. Make sure about these.
That's all I wanted to say. Moreover, there are many things that you can do to improve your site's user experience and content.
---
The most important job of any website and content is to
educate
 your visitors and audience. Therefore, the better you're able to educate them, the better your site, and business, will perform.
Of course, that's easier said than done. What does "better educate" really mean?
On the outset, it could mean being thorough. Making sure that you full answer whatever questions your audience may have (recognizing that, realistically, it should take you some time to ideate, create and publish all of those answers).
Or, perhaps it means making sure that you present your information in a logical, well thought out way so that your readers can more easily navigate your site and get to the information they're looking for.
Or, perhaps it means making sure that throughout all of your pages and pieces of content, you present a consistent voice and style that encourages your readers to know, like and trust you, leading to more leads and sales.
In actuality, it's all of the above. The truly successful content marketers are thorough, organized, and present a consistent voice. As readers progress through page after page, article after article, they get a true sense for who the business is, what they believe in, and how they can actually help that person.
Make no mistake, this is not an easy task! And frankly, it should be hard. Educating and persuading people is a noble yet arduous task. Prepare yourself! Go into it with the mindset that you're creating a marketing machine for your business, and that it will take time and a lot of elbow grease.
But it's worth every moment. Keep reading and studying all of the other tips and ideas presented here and on other content marketing sites to help refine your approach.
---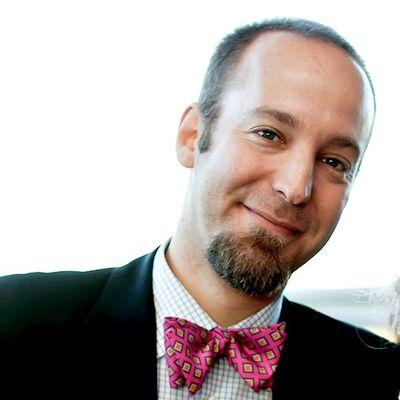 Site owners should focus on how they can help their target audience, providing content, services, and an experience that best serves that audience as quickly and efficiently as possible. If you focus on providing help to your audience you win a customer and an advocate.
How to Create the Best Content for Your Audience
We are so extremely excited to have had such as massive response to our latest expert round up post, and the advice offered from these content creators around the world was just amazing!
Now it's time for you to put these actionable tips into play on your own websites, blogs and marketing.
Should you need help with creating valuable content outside of your regular text articles, call on us to bring your content to live through engaging video and shareable infographics!